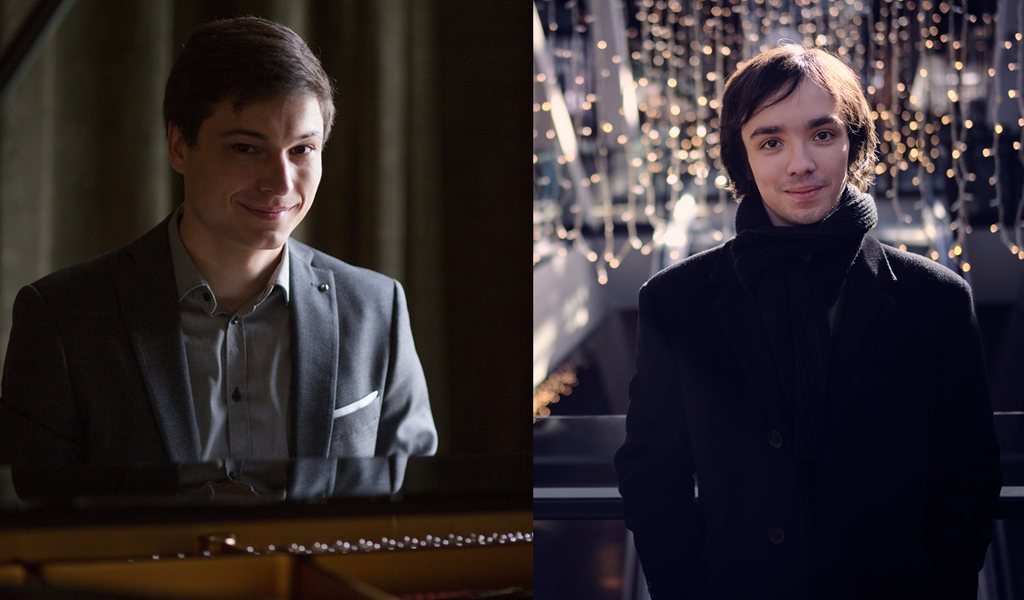 Add to calendar
Liszt–Berlioz Marathon: two-piano recital by János Palojtay and Ádám Balogh
Online stream from the Müpa Budapest
Program
Franz Liszt:
Concerto pathétique, S. 258/2
Les Préludes, S. 638
Featuring
Other information
About the event
In the 19th century, chamber music written for four hands or for two pianos was a widespread element of playing music at home. There are two reasons for this: first, because it was common at that time to find two keyboard instruments in bourgeois households, and second, because transcriptions created for these formats allowed the musically educated layers of society – that is, the bourgeoisie and up – to use their own instrumental skills to gain a familiarity with orchestral works amidst the surroundings of their own homes. Müpa Budapest and the Budapest Festival Orchestra's Liszt–Berlioz Marathon will provide us with a taste of Franz Liszt's output for two pianos.
Let us hasten to add that Liszt was not a composer who wrote music for art lovers to "play at home". In terms of both their musical content and the technical skills they demanded, his works were always created for professional performers, and were played at salons or concerts. Although he did write works for four hands and two pianos, in his case, his purpose for expanding this repertoire was quite different. When writing music for four hands or for two pianos, or when he transcribed one of his own works for these configurations, he was exploring how far he could take the "magic", meaning how much of the symphonic sound and how many of the orchestral colours he could elicit from the keyboard instrument. And naturally, when two extra hands are playing either on the same or on a second keyboard, the possibilities proliferate.
This concert will feature two works that Liszt wrote for two pianos. The crucial difference between them is that, while the 1866 piece Concerto pathétique, which condenses four movements worth of music into a single one, was conceived for two pianos from the start, Liszt originally composed Les Préludes for orchestra, and the two-piano version is a reworking.
János Palojtay and Ádám Balogh, the two artists performing this concert, are acclaimed representatives of the younger generation of Hungarian pianists.
The Liszt–Berlioz Marathon is a joint event co-organised by the Budapest Festival Orchestra and Müpa Budapest.
Full description