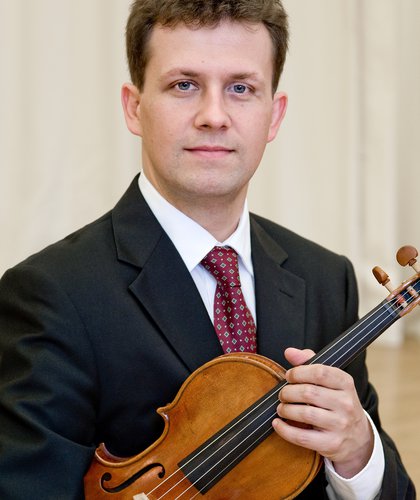 Gábor Selmeczi
violin
Gábor Selmeczi was born in 1979, into a family of musicians. At the age of 7 he started to learn the violin with Margit Kutasi, and graduated from the Vienna University of Music and Performing Arts in 2006.
He has been a member of the Vienna Opera Orchestra and the Vienna Philharmonic Orchestra since he was 19, working alongside the world's leading musicians and conductors. He has been a regular performer at the Salzburg Festival for years.
He first appeared alongside the Budapest Festival Orchestra in 2001, and after a an extended hiatus he has, since 2011, been a regular performer and a part of the uniquely detailed, pre-concert workshop-like preparations.
In the summer of 2012 he founded the Lanner Quartet with the goal of enriching the people of Budapest's lives by playing relatively lesser-known segments of classical music; combining the experience of Viennese family music-making with the atmosphere of Parisian salons.