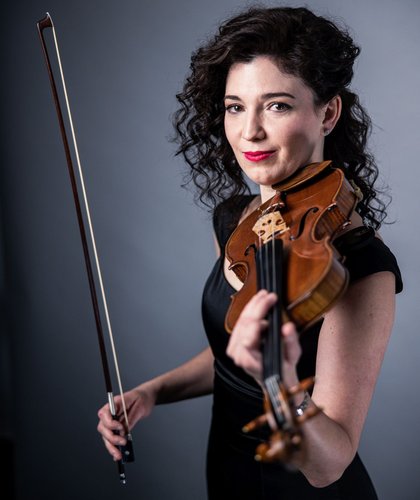 Emese Gulyás
violin
She was born in Budapest in 1980. Her first violin teachers were Mrs. Antal Skultéty and László Kóté. At the Franz Liszt Music Academy she learned with István Kertész, Géza Hargitai and Sándor Devich. She participated in master classes of György Kurtág and Dénes Zsigmondy and won first prize at the National Weiner Chamber Music Competition in 2003 and at the Yamaha International Scholarship for Strings in 2004. She is member of the Danubia Orchestra and the Erdődy Chamber Orchestra. Since 2008 she has been a regular participant in different productions of the BFO both on classical and baroque instruments.
In 2014 she won the special prize at the Sándor Végh Competition with baroque violin, and in 2021 she was one of the winners at the same competition. In 2015, she obtained her doctorate at the Liszt Ferenc University of Music, summa cum laude. Since 2021, she is a member of the Barcarola Quartett, which she established with his friends and colleagues to revive the tradition of house concerts from the beginning of the 19th century and bring them back into Hungary's musical life. She has two children.
Discover joy. Take a look on Emese's video by clicking here.