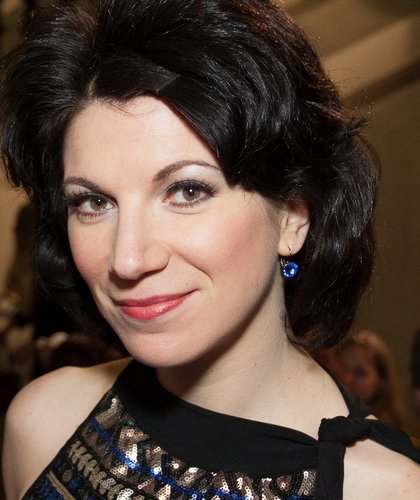 Elisabeth Kulman
mezzo-soprano
Elisabeth Kulman is one of the most sought-after singers and artists of the international classical music scene. She impresses audiences and critics with her warm, colourful timbre, charisma and creative independence.
She presents her multi-genre music show "La femme c'est moi", arranged by her artistic collaborator Tscho Theissing, at important venues from Vienna to Tokyo. With finesse and a subtle sense of humour Elisabeth Kulman blends different musical styles from opera, classical song and musical to pop, thus forming a coherent unity and showing her virtuoso versatility.
Elisabeth Kulman's dramaturgically conceived and carefully constructed lieder recitals with her long-time pianist Eduard Kutrowatz always receive special praise. Regular appearances at the Schubertiade and other important song festivals as well as several CD recordings testify to their successful collaboration.
After an international career as an opera singer, spanning almost twenty years and covering all the important roles of her repertoire from Gluck to Wagner, Verdi and Weill, Elisabeth Kulman decided in 2015 to shift her focus to concert performances. She is a regular guest with the leading orchestras in the metropolitan centres of the music world and performs her vast repertoire under conductors such as Kirill Petrenko, Christian Thielemann, Simon Rattle, Philippe Jordan, Herbert Blomstedt, Mariss Jansons, Zubin Mehta, Teodor Currentzis and Marek Janowski. She enjoyed a particularly close collaboration with Nikolaus Harnoncourt.