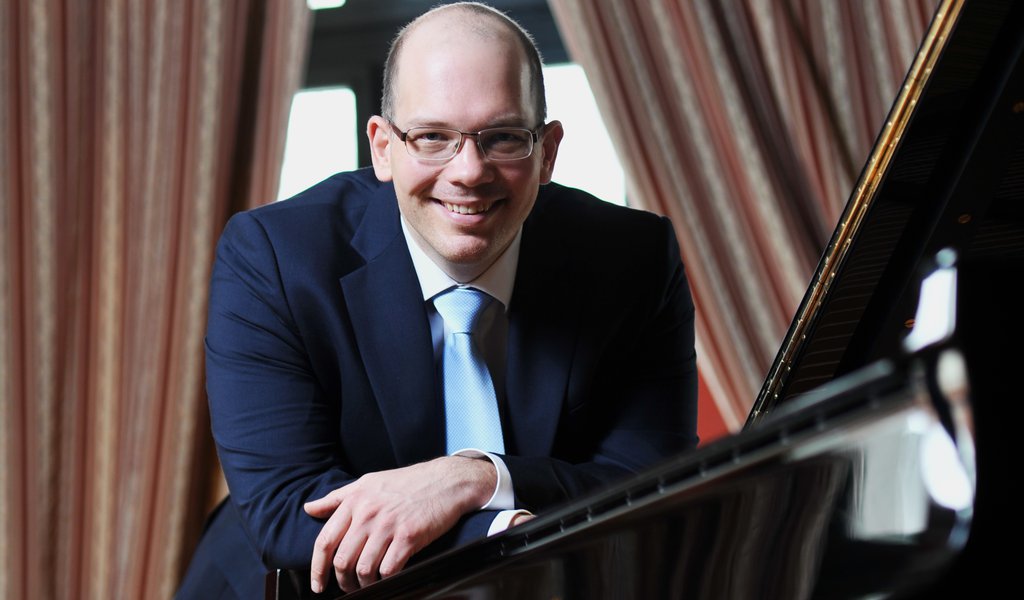 Add to calendar
Liszt–Berlioz Marathon: piano recital by Dávid Báll
Online stream from the Müpa Budapest
Program
Franz Liszt:
Piano Sonata in B minor, s. 178
Featuring
Other information
About the event
The Romantic composers were in close contact with each other, monitoring the work of their compatriots. Robert Schumann dedicated his great 1839 piano work Fantasia in C major, prefaced with a mystical quote from Friedrich Schlegel, to Franz Liszt. The Hungarian composer would later go on to reciprocate this gesture in 1853, when he dedicated his Sonata in B minor, one of the grandest and most mysterious works in the piano literature, to Schumann. It is this piece, whose effect remains quite modern to this day, that we will get to hear at this concert during Müpa Budapest and the Budapest Festival Orchestra's Liszt–Berlioz Marathon.
Just as he did with the concerto and the symphony, Liszt radically reformed the piano sonata as a genre. The underlying idea was the same in all three cases: the supremacy of coherence and the unity of the work. No longer would there be multiple movements featuring different themes: instead there would be a single – albeit clearly segmented into various parts – overall process. The raw thematic material would also be uniform, and the core of the work could even be a single theme. However, the theme would then have to be developed by the composer to reveal the widest possible variety of faces as it underwent its transformations.
It is this spirit that is demonstrated by Liszt's piano concertos, his symphonic poems, and it is demonstrated by his legendarily difficult Sonata in B minor as well. Many people share the opinion that, just like with several other compositions of Liszt's, this one also reveals a Faustian outlook, and that the transubstantiations of the central theme show the same thing as the metamorphoses in the Faust Symphony do: that in opposite forms of appearances, there also can be found commonalities. Liszt would never have been able to think in this fashion if the faith he placed in God had not provided a solid underpinning to his life.
Dávid Báll is a highly experienced member of the middle generation of Hungarian pianists with impeccable technical skills. He has regularly been involved in productions of the Budapest Festival Orchestra since 2009.
The Liszt–Berlioz Marathon is a joint event co-organised by the Budapest Festival Orchestra and Müpa Budapest.
Full description